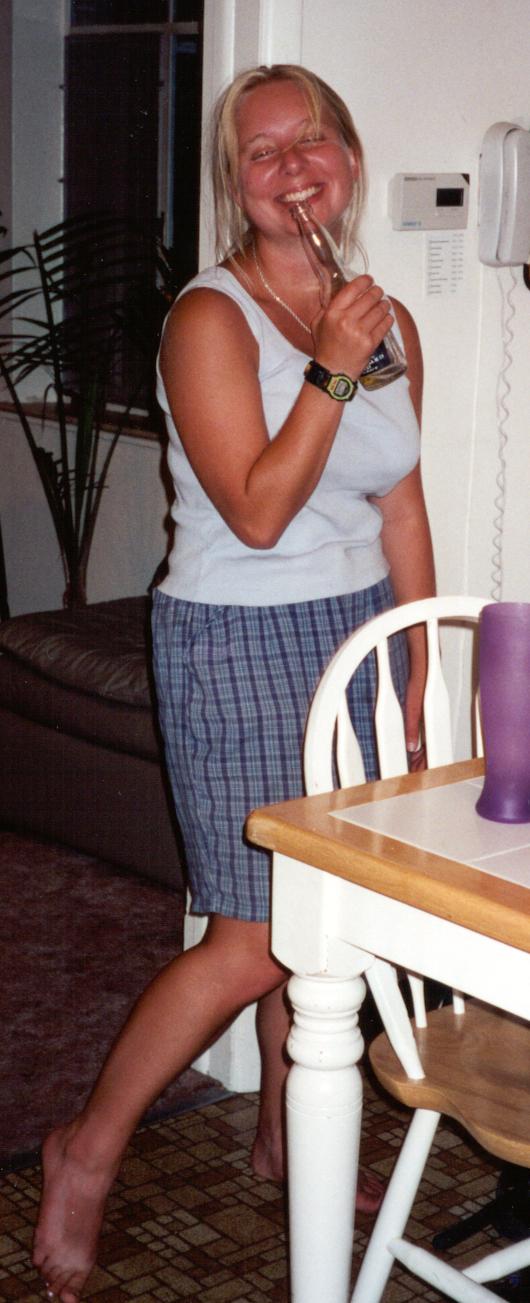 This is my buddy, Celia. She'll kill me for posting this particular photo, but it's just capturing her at such a great moment, I couldn't resist. Celia and I met when we were ten and have been friends ever since. We never lived in the same town or really hung out with the same friends, and maybe that's why our friendship has stood that test of time? We were pretty much opposites as kids in a lot of respects, she's blonde, I'm not, she's athletic, I'm not, (wait, so things haven't changed since we were kids) but they say that opposites attract. We're like the Yin and Yang of small town Virginia. And we're still making waves when we get together.
Celia & Bronson October 13, 2002
I visited Celia in June 2004 on my way to my 10 year high school reunion (ACK!)
Celia and Bronson have a beautiful house in Raleigh, NC. I spent the night there and Celia was my date for my reunion weekend in Blacksburg, VA. It was the best weekend, more fun than I ever expected. Seeing old friends, talking with people I never even spoke to when we went to school together, reminiscing, that's the good stuff.